Hiver 2002-2003
Winter 2002-2003

Puzzle de tôles d'enveloppes
Die numerierte Bleche warten auf dem Ersatz
A jigsaw puzzle of the boiler casing sheets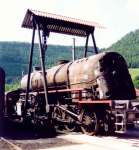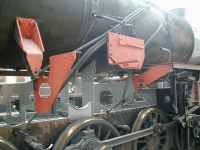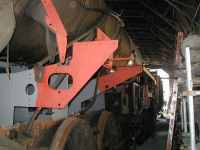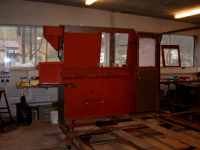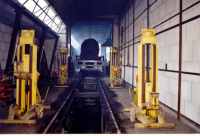 Les verrins qui serviront à lever le châssis une fois la chaudière enlevée
Hier wird den Rahmen gehoben
The jacks which lift the chassis once the boiler has been lifted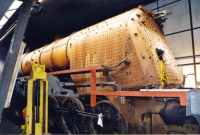 Les tôles d'enveloppe retirées, la chaudière est prête à être levée
Die Bleche des Kessels wurden abmontiert. Der Kessel wird gehoben.
The casing sheets refitted, the boiler is ready to be lifted.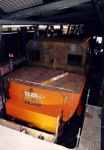 Le nettoyage du tender au marteau à aiguille avance ... sa cabine sera reconstruite à neuf
Tenderreinigung mit Nadelhammer ... die Kabine wird neugebaut
Needle gunning of the tender continues…a new cab will be constructed.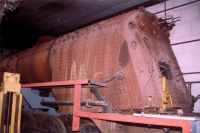 La cabine est bientôt achevée
Der Führerstand ist bald fertig
The cab is soon built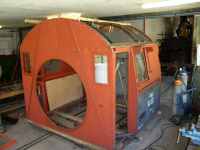 Levage de la chaudière
le vendredi 12 septembre 2003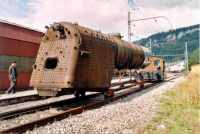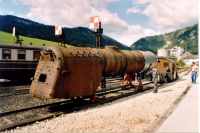 Lavage de la chaudière,
le samedi 20 septembre 2003
http://www.voisin.ch/vvt/ : 14.10.2006